PAT Testing London
London PAT Testing company covering the London area. We have 10 years of experience, testing appliances for schools, colleges, companies with small office buildings to large corporate organistaions. We provide a fast, expert, reliable and professional service.
In tough economic times businesses still need to fulfil their legal obligations for Health & Safety but it is increasingly important that essential H&S services, such as Portable Appliance Testing, be sourced at the lowest possible cost. We provide you with 100% confidence that your electrical appliances are safe and that your legal obligations are met.
Insurance companies assume that when giving insurance cover to a business, the owners of that business are complying with all regulations necessary. An insurance company may reduce, delay or even refuse to pay on a claim for damage if an appliance that has not been tested has caused the damage.
Why Us
Covering Fixed Wire Testing and Emergency Light Testing
We PAT test in accordance with The Institute of Engineering and Technology (formerly IEE) code of practice for In-Service Inspection and Testing of Electrical Equipment. Our engineers are City and Guilds qualified.
Our engineers are vastly experienced, CRB checked and qualified in PAT testing and have worked with a variety of customers, ranging from small retail premises to busy offices and large industrial units involving, in some instances, simultaneous work at multiple locations.
Our service is independently quality assured and we have never been beaten on flexibility or customer service.
As a business and employer, you have a duty to prevent any harm coming to your employees and customers. PAT testing (Portable appliance testing) is one of the ways that you can comply with this obligation. Failure to implement a programme of regular appliance testing can also have implications for your insurance policy should an electrical related injury claim be made.
Electrical Fault caused the fire
More than 50 firefighters were drafted in from across the county to tackle the blaze, which started in a sixth-floor flat at Marlborough House in Warrior Square, St Leonards, at around 8.30am
Inspector Phil Hogan, of Sussex Police, said: ?Emergency services were alerted and our officers entered the building to support fire and rescue colleagues in evacuating the residents, many of them with restricted mobility. Councillor Phil Scott, Fire Authority member and leader of the Labour group on the Combined Fire Authority in East Sussex, said: ?the information we have at the moment, it is believed to be an accidental electrical fire.?
More info
Latest news
27.02.2014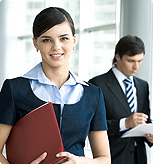 Shock from her iPhone
A 20-year-old woman has been hospitalised after she got a shock from her iPhone, according to media reports. It is not known if the phone was plugged in to a charger at the time. Inspector John Brotherhood said it only took a small shock to interfere with your heart.
More info