Who we are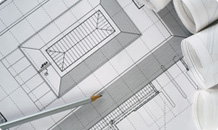 PAT Testing London Ltd has been carrying out portable appliance testing and machinery testing since the Electricity at Work regulations appeared in 1989.
Our service is widely regarded as being second to none. We guarantee to match any price for an equivalent level of service.
Our engineers are based throughout the UK, allowing us to offer national coverage to large multi-site companies, at the same time as offering a local service to smaller companies.
Fully qualified and experienced engineers carry out all aspects of testing. Portable Appliance Testing carried out by ElectrAtest will take less time, causing you, and your staff the minimum amount of disruption.
Our testing complies completely with Electricity at Work regulations and the latest version of the IEE Code of Practice.
Certification is accurate first time, every time. We can supply hard copy or data files with the ElectrAvu management software.
All fixed installation testing/Periodic Inspections are carried out by fully qualified engineers with a minimum C&G 2391, giving you total compliance with all regulations and complete peace of mind when carrying out all fixed installation testing.
What we do
PAT Testing | Fixed Wire Testing | Emergency Lighting Testing
Portable Appliance Testing (a PAT Test) is the best way to ensure that your organisations obligations have been met under the Health and Safety at Work Act so far as electrical safety is concerned and more importantly that your staffs, visitors, patients, buildings and possessions are safe.
More info
Fixed Installation Testing is also referred to as a Periodic Inspection and Testing (PIR) or Electrical Installation Condition Report (EICR) of a Fixed Installation. It is a report on the electrical wiring of a property; outlining any defects it may have that may prove to be a safety hazard. Regular inspection of an electrical installation of a property is an essential part of any preventive maintenance programme.
All our engineers are fully qualified and NIC EIC Approved to ensure only the highest standards are adhered to in our testing and installations.
Emergency lighting testing involves the periodic test and inspection of all key components within the system. This includes a functionality test of key switches, batteries, luminaries and control equipment.
Norwood Electrical's emergency lighting testing services provide a reliable and measurable means of ensuring that your existing emergency lighting installation remains compliant and fully functional.
Why choose us
We are able to provide a complete tailored solution to ensure your business is up to date with legal requirements and more importantly to ensure the electrical system has a clean bill heath and is in a safe and working condition.
With our skilled engineers and technical team we are able to offer free, impartial advice and deliver a quality service at a fair price. With our network of qualified engineers nationwide we are able to offer a ?best value? service without having to charge the earth.
We are 100% customer focused - With 6,000 clients and tests totaling over 1 million a year, it's not difficult to see why companies choose ElectrAtest to carry out their portable appliance testing.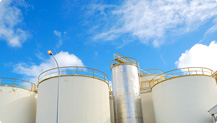 Our standards

PAT Testing London Ltd specialises helping businesses in all markets protect their assets, staff and the general public from the dangers associated with electricity. With our national network of engineers we can service businesses anywhere in the United Kingdom.
We understand that each business is unique and so are its requirements when it comes to electrical safety. Legislation can be confusing and unclear at the best of times and assumption along with poor advice can very often lead to an expensive testing programme that achieves very little in terms of compliance and safety.
PAT Testing London has a long standing history of high quality electrical testing and installation and has worked with an wide range of organisations from small businesses to multinational corporations and NHS Trusts.
Our standards
PAT Testing | Fixed Wire Testing | Emergency Lighting Testing

PAT Testing Fully-qualified (CG 2377) Engineers undertake the testing of your portable appliances to the highest standard complying with the code of practise for in service electrical equipment
Results from the tests are downloaded at our office and a detailed report is compiled. More info
Fixed Wire / Periodic Testing Fully-qualified Electrical Test Engineers undertake the test and inspection of your fixed electrical installation to the highest standard, complying with BS7671:2008 IEE Wiring Regulations 17th Edition & Guidance Note 3
Reports are compiled on mobile devices utilising cutting edge technology and bespoke software to ensure you receive the highest quality report in efficient time.
Our Reputation

Our Test Engineers
As well as being fully-qualified Electrical Engineers our engineering staff all have many years of experience in the field of electrical safety testing and always ensure minimal disruption to your site when completing any works.
To Guarantee the quality of our works we implement a full in house auditing programme and our engineers are continually put through their paces with ongoing training and assessment to ensure you have only the most professional personnel visit your premises.More info
Emergency Lighting Testing carried out by a fully qualified and experienced test engineer, fully qualified electrician who has experience of test and inspection and has been trained and qualified in electrical inspection work specifically.More info
Testimonials
We recently used PAT Testing London for the PAT testing works in our Edinburgh office and have been extremely pleased with the communication, service and follow up reports.
The works were scheduled to be carried out over the weekend to ensure there was no disruption to our work and the contractors worked efficiently and thoroughly throughout the office. We would recommend Fresh Start to anyone looking to carry out PAT testing.
Claire McKean, Office Services Manager, Scott-Moncrieff
The PAT Testing team from Fresh Start have been coming to our office to perform our yearly electrical safety testing now for a number of years and the level of service has been faultless every year. They work very efficiently with minimum disruption to the daily office routine. I would have no hesitation in recommending Fresh Start and their PAT testing service.
Ken Scott, Managing Director, Marketing Concepts
More testimonials